Cebuano MTB Asian champion Duron gears up for busy year
By: John Carlo Villaruel, January 12th, 2017 12:53 AM
Cebuano cyclist Jun Duron hopes to continue his domination in cycling around Asia this year as he gears up for big races starting this month.
The Talisay-native Duron, who was regarded as the best cyclist around Asia last year having been able to win the prestigious three-legged Asian Mountain Bike (MTB) series, begins his campaign this year in the Santo Niño XC Mountain Bike Challenge on Jan. 22 in Danao City, northern Cebu.
He is set to contend in the elite division of the race.
After that, Duron faces the country's best cyclists in the 7/11 Trail Challenge in February. The 31-year-old cyclist of the Rapidino Race Team will then look to defend his crown in the 2017 Asian MTB series starting April 1.
"I just want to participate more races this year, to represent my sponsors and most especially our country in the international races," Duron said.
Duron is currently doing rigid training for his upcoming races. He trains two to three hours a day and six times a week, working on uphill rough road terrain.
He only started training last Jan. 3 as he got busy attending to his kids, Jerzy and Faith, during the holidays. But he believes he has enough time to train for his coming races.
"I want to focus in my training so that I can get better results in my upcoming races."
#Rapidino #Titanos #29er #MTB #JunDuron
Read more: http://cebudailynews.inquirer.net/118870/cebuano-mtb-asian-champion-duron-gears-busy-year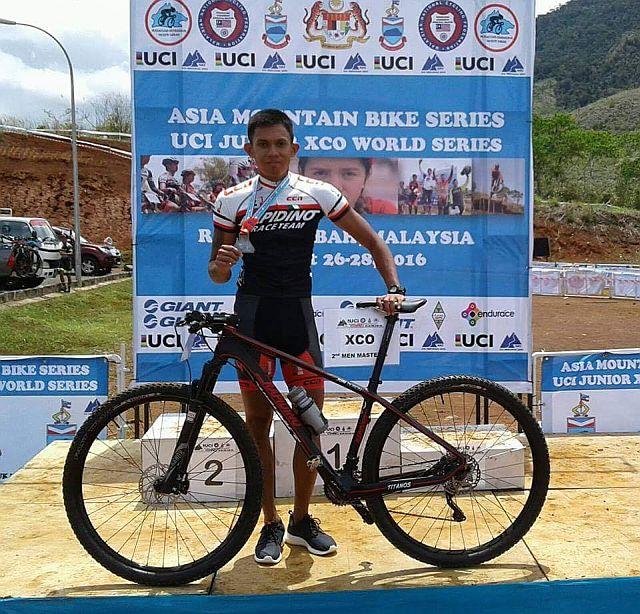 cebudailynews.inquirer.net
Cebuano cyclist Jun Duron hopes to continue his domination in cycling around Asia this year as he gears up for big races starting this month. The Talisay-native Duron, who was regarded as the best cyclist around Asia last year having been able to win the prestigious three-legged Asian Mountain Bike…